Saturday, April 29, 2017 was a most gratifying experience for me. Participating in the People's Climate March in Seattle gave me the sure and certain knowledge that there are millions of people in our country that are aware of the problems with climate and the environment, and are willing to rise up and take action.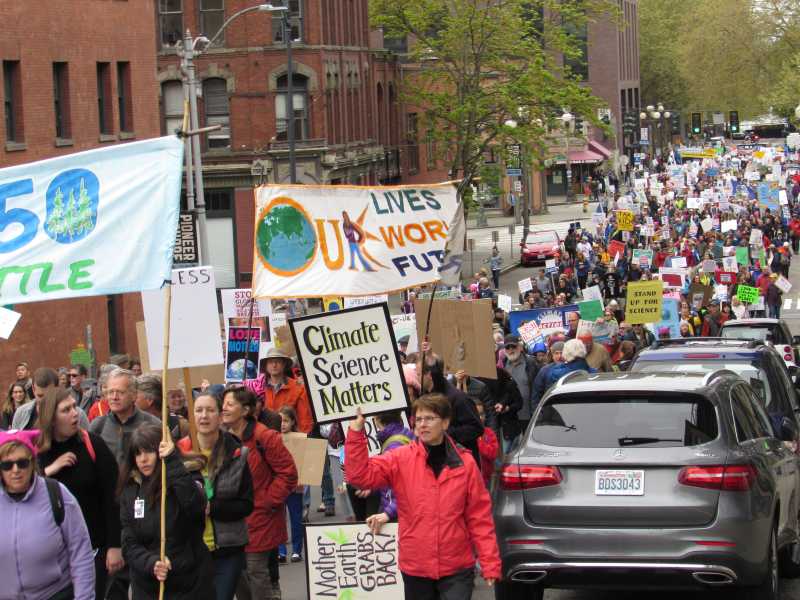 The march was entirely peaceful. I heard marchers thanking police officers for their service in support of the protest and beyond. Spirits were high, although there was an element of anger and outrage at the cause and nature of the problems. The spirit of unity as citizens, human beings, and inhabitants of this marvelous planet was the prevailing emotion that carried the day.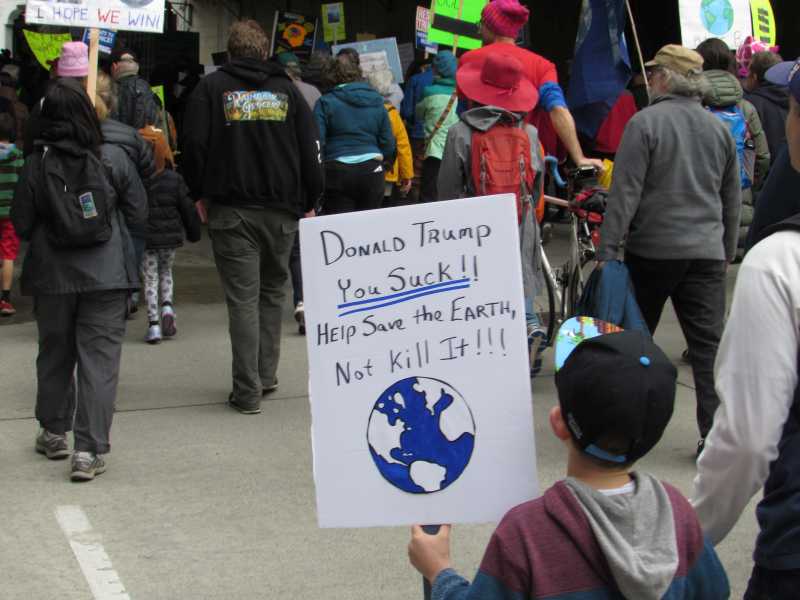 From the mouths of babes...
It was refreshing to be outdoors in beautiful, historic downtown Seattle, in the midst of a throng of voices calling for justice and right action, instead of alone watching a TV screen relating the latest atrocities committed to make billionaires and corporations more money. If there was a number that would satisfy their appetites, I'd be in support of paying it to save thousands of species from extinction, including our own. However, as Henry Ford was purported to have answered when asked how much money he wanted, their answer is always "A little more".
After the march, as I made my way through the Seattle Ferry Terminal, I heard waiting passengers thanking protesters carrying signs for attending the march and expressing their views on their behalf and speaking truth to power. There may yet be hope...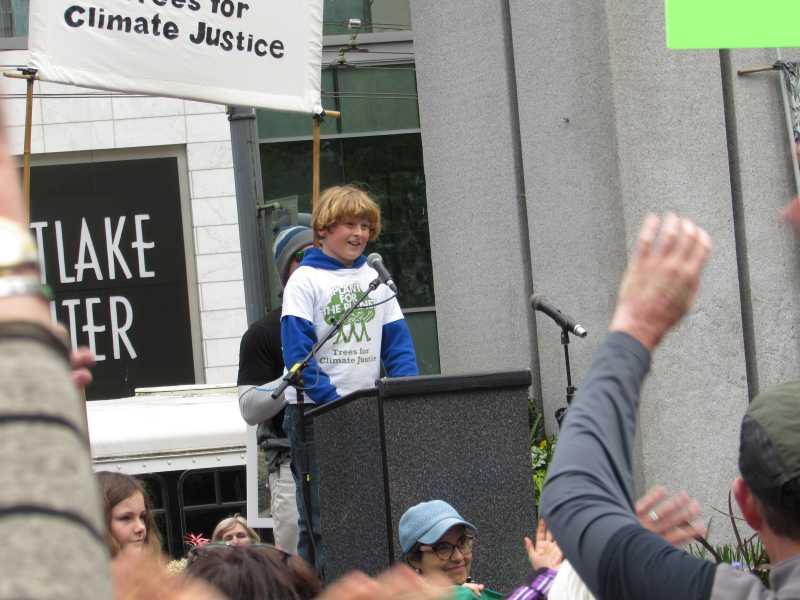 This young man asked adults to stop global warming because if sea levels rise, short people will be the first to drown! Check out https://www.plant-for-the-planet.org/ to learn how kids are uniting in their own fight against climate change by planting trees.