Bear in a Box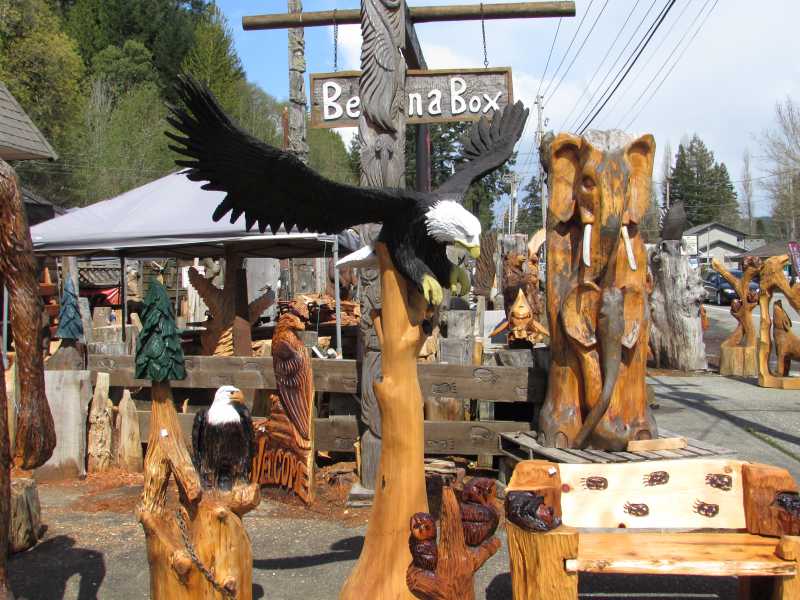 I'm driving back from Maplewood Farms, going through Allyn, Washington and the most fantastic shapes, colors and textures caught my eye as I cruised by. The sun had just peeked out and the scene was so striking I had to go back and get a closer look.
I had stumbled upon Bear in a Box, home of the George Kenny School of Chainsaw Carving.
As you shall see in the following images, the things this guy, his pupils, and his fellow professional chainsaw carvers can do to a piece of wood is marvelous. As big a role as timber plays in this part of the world: jobs, fuel, building material, etc., it's wonderful to see it pressed into service as a first rate medium for artistic expression and just plain whimsical fun.
Bear in a Box - George Kenny School of Chainsaw Carving
For more info about George Kenny and his work, visit http://bearinabox.com
For more info about George Kenny and his work, visit http://bearinabox.com